Sunshower.io
Beautifully Simple Cloud Management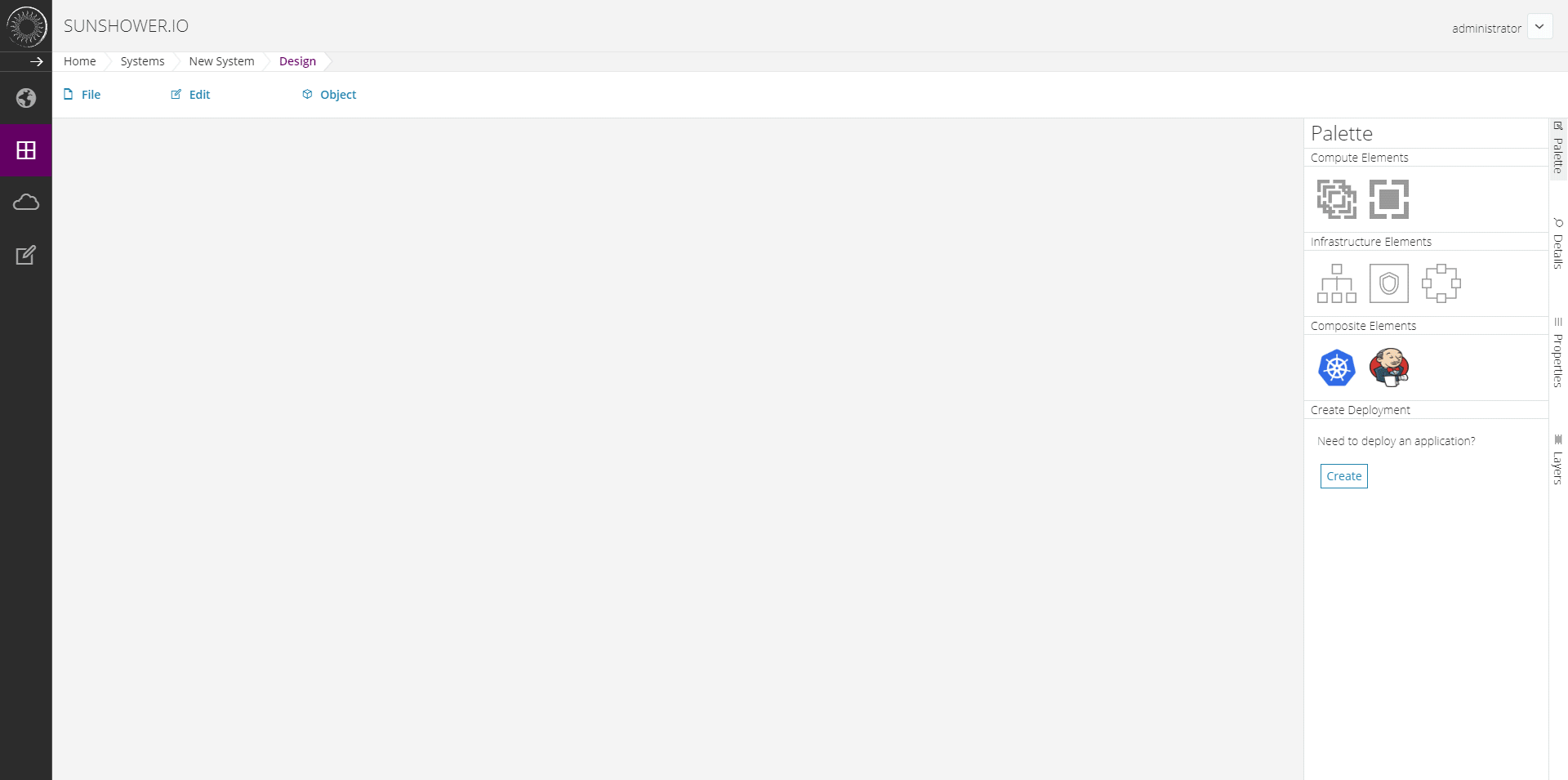 We Make Life on any Cloud Easier
Drag, drop, and deploy one of dozens of applications in seconds with a single click, using a beautifully simple user interface that absolutely anyone can use. (Yes, even you.)
Sunshower.io offers ultra-high productivity, with no stress, no coding, and no unexpected cloud bills.
Low-code
Design and deploy your applications and infrastructure in seconds, without writing a line of code
Intuitive
Clearly see and manage your cloud landscape through our interactive visualizations
Multi-cloud
Uniformly administer infrastructure and security across public and private clouds
Initial Product Launch Coming Soon
Get ready to shine some sun on your cloud deployments. We'll be launching cloud discovery and optimization on AWS in January.
Come see what Sunshower.io can do for you!
Not sure what to expect? Watch a video demo.
Supported Clouds

Built With
We Put You First
Visual
See the entire cloud ecosystem mapped out in a clear, simple, and easy-to-understand visual landscape. It's so darn elegant, you'll wonder how you got by before.
Developer-Approved
We created Sunshower to make our lives as engineers easier, and we use it every day. Now, we're sharing our secret with the world.
Cost-Conscious
Ever been blindsided by an unexpectedly huge cloud bill? Not anymore. We'll help you track and plan your cloud expenditures.
Efficient
If you're used to seeing deployments drag out over hours, days, weeks, even months, get ready to have your mind blown.
Flexible
Customizable, if you're into that sort of thing. Drag and drop if you're not. Anyone can use our software, no matter what your experience is with the cloud.
Collaborative
You can share your biz with your coworker(s), friend(s) or the entire Sunshower.io community. (Or keep it for yourself. We won't tell.)
Innovative
Why isn't anyone else doing this? Because they can't. We're not kidding when we say we use algorithmic magic. We're secretly wizards, not engineers.
Automated
There's no installation or complicated configuration required. If you're here (which you are, hi!), you can use Sunshower.io.